We clean
your roof.
Adding pizzazz to your property in Telford.
Safe and sound, We do it from the ground.
No damage to your roof, no scaffolding towers, no ladders.  Our specialised roof cleaning system will keep you, your home, and us safe.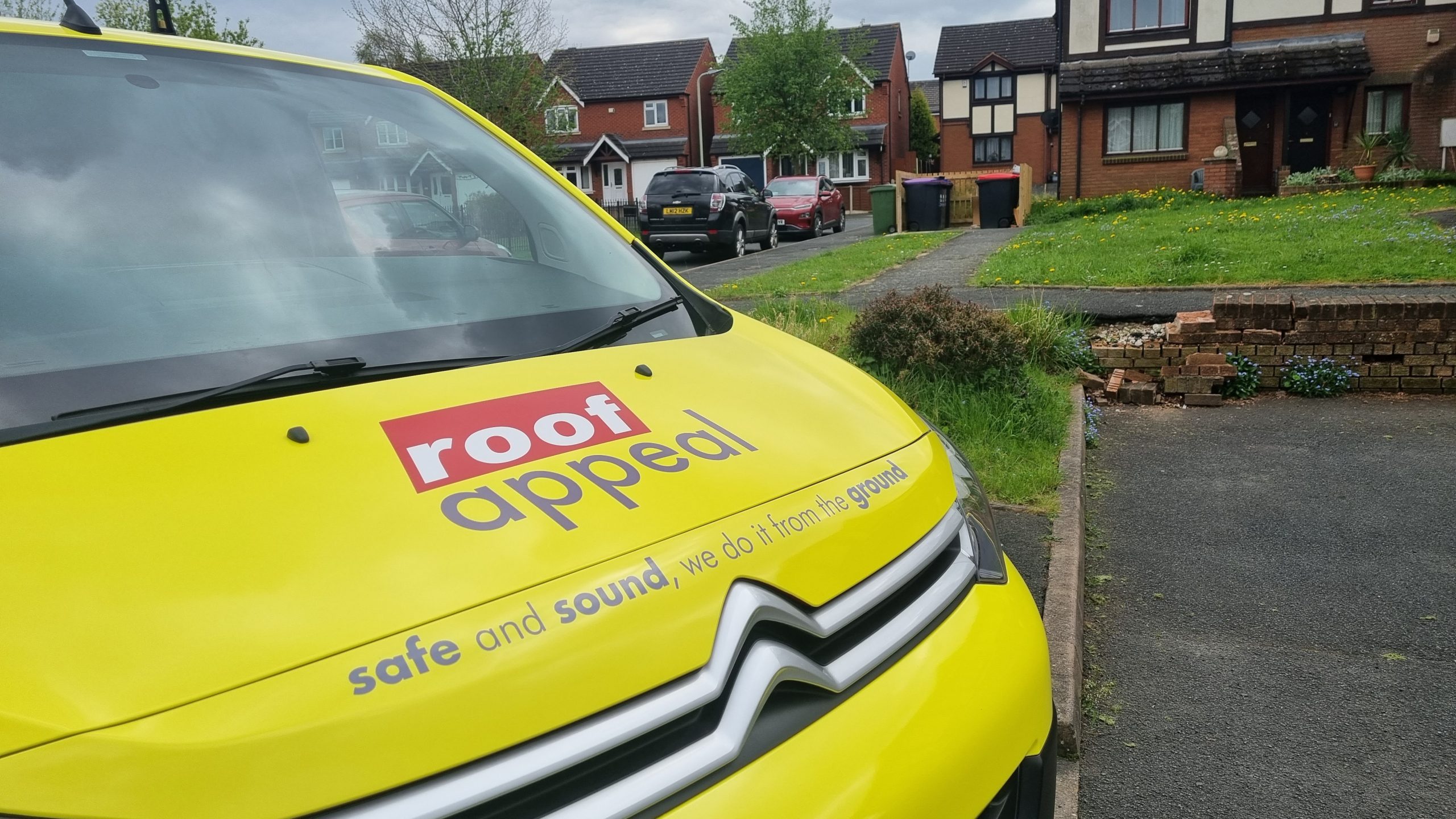 Shropshire-wide Coverage
UK wide network includes Telford based operator covering the whole of Shropshire.
From the Ground
Safe and Sound, we do it from the Ground.  Safer for you, your roof, and us.
No Chemicals
No risk of contaminating drains, plants or ponds.  We simply don't use chemicals.
Lower Prices
Our sophisticated system is simple to use and we pass those savings on to you.
Done in a Day
96% of all our roof cleans are done in a day, less hassle for you and your neighbours.
We Tidy Up
We'll leave your whole property looking clean and fresh, even the windows.
Roof cleaning service in Telford, Shropshire provided by Roof Appeal Shropshire owner, Andy Smith.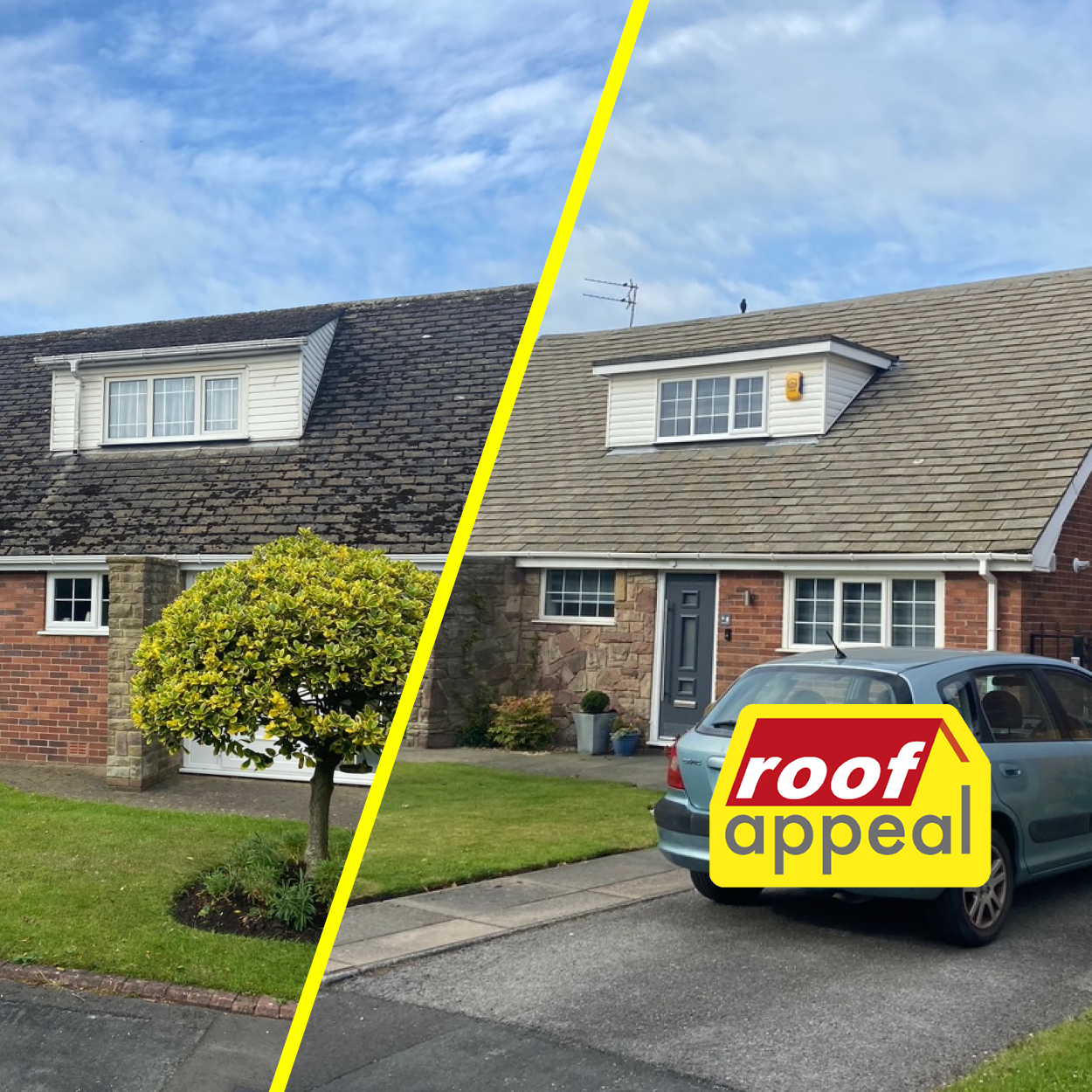 Dorma Bungalow Roof Clean
Cleaning the moss covered roof.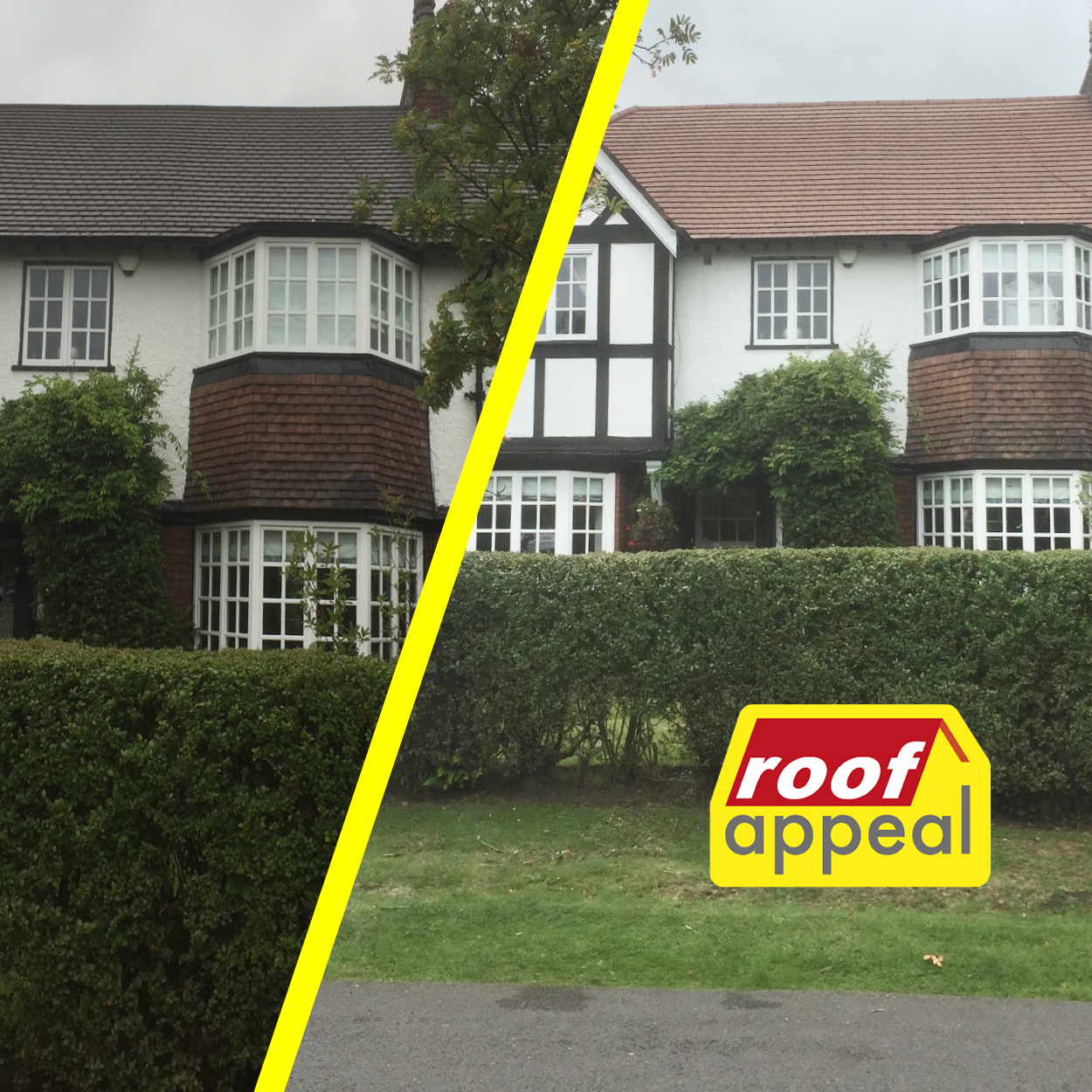 Pressure Wash Roof
Roof Cleaning on a
Period Property.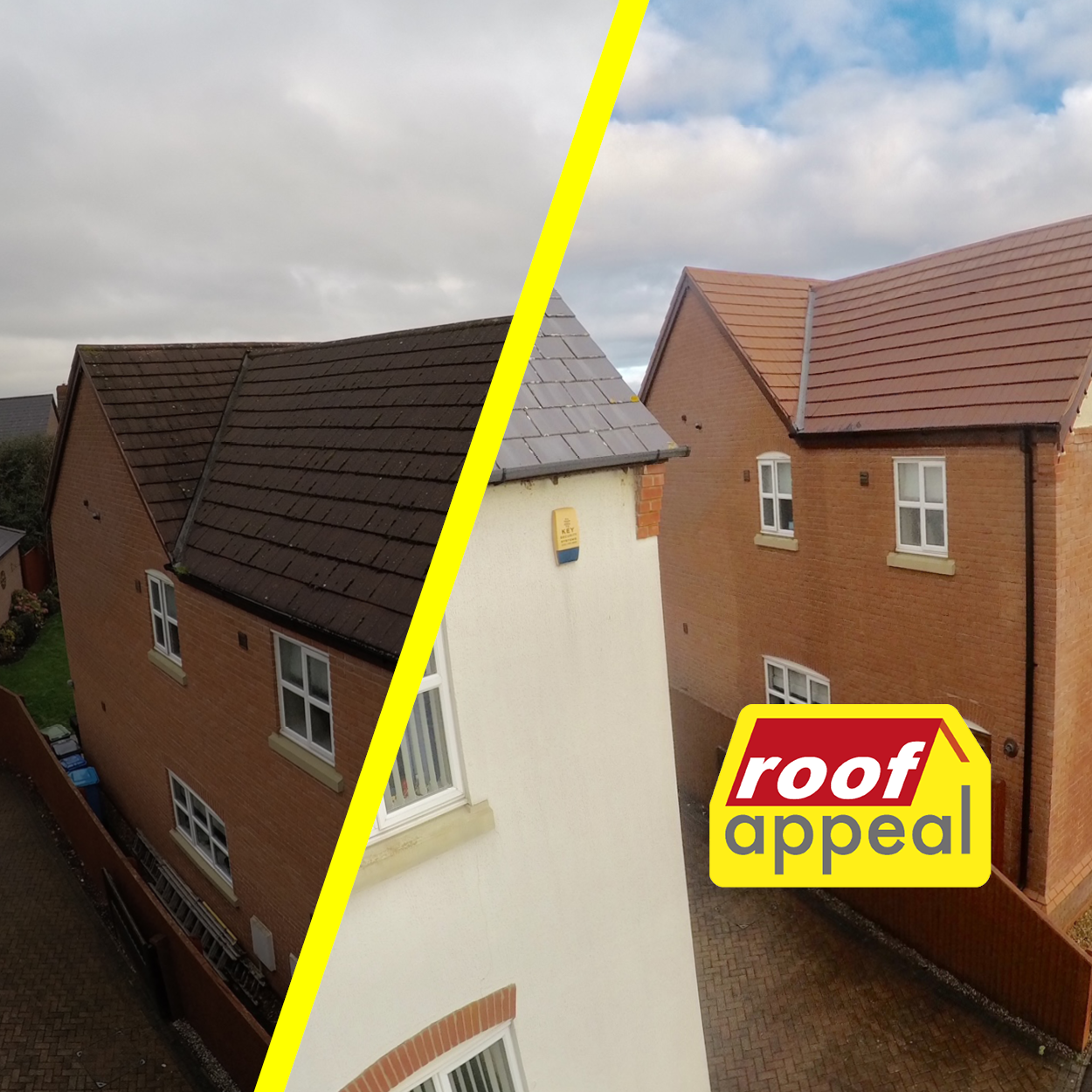 Roof Appeal System
Roof Cleaning from the ground.
Large home